Birthday party entertainment ideas
Birthdays comes round only once in a year, so, celebration of your special day is a must with great birthday party entertainment, especially if it is a landmark one like an 18th, 21st, 40th or 50th birthday.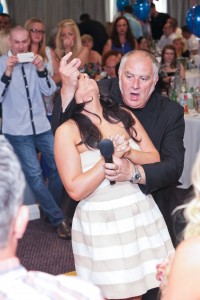 Adult birthday parties are always a bit more difficult to plan than kids birthday parties. However, with unique themes and ideas you can make their birthday event a long lasting memorable one. It should be celebrated with great fun and great entertainment which will may include games, music, dinner and a lot more including things like a top class party hypnotist.
In fact,  one of the most unique birthday entertainment ideas is to arrange comedy stage hypnotist show. The entertainment provided by watching the stage hypnotists techniques, mental activity, witty jokes and enjoyable comedy within the show will take your entertainment to the next level. The best part is that every individual can enjoy it equally regardless of their age, it is suitable for all the family. So, your guests will enjoy the quality professional experience that Adam Night always delivers.
Pre planning stuff
The best party comes with the best preparation. In order to throw a spectacular party, you should plan it a few weeks or months before.  Always remember that the best venues, caterers and entertainers get booked up many weeks in advance.
The things that should be pre planned include:
Selecting the right date:
Ideally, weekend parties are the best because you know that your guests are more likely to come plus everyone gets pretty relaxed as it would probably be a day off the next morning so, the party goes great and everyone enjoys it to the max.
Choosing the venue:
Venue selection is an important aspect of a thrilling birthday party. You should choose such venues where you can enjoy yourselves fully such as clubs, pubs, and restaurants. It is important to book the right size of venue, you need to keep in mind the number of potential guests and the space you will require. Also leave room for disco, bands and what ever other cabaret you may be having. For example, if you are booking a comedy hypnotist show, they will need space to get a row of about six or eight chairs in a line and space for the volunteers to perform their comedy hypnosis show routines.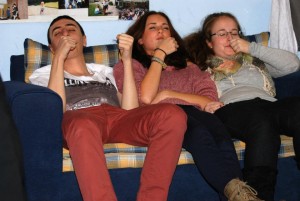 If you are intending to invite only few friends and family members then you can throw a party at your own house too, but that doesn't mean you cant have entertainment, Adam Night performs both his comedy hypnosis show and his mind reading show at smaller events such as house parties, they can even be after dinner entertainment.
Making a guest list:
Always try to make a guest list so that you may not forget any specific individual and it gives you a rough idea when it comes to venue size and catering..
Send invitation cards:
Always try to send birthday party invitations a few weeks before so that your guests have time to get their arrangements in place and not make other plans for the weekend. There are plenty of pre printed invitation cards out there but if you want something a little different then try somewhere like Vistaprint that will custom make your invitations and include photos etc for a very reasonable cost
Planning the budget
You should plan your budget ahead, before you start spending on birthday entertainment stuff and supplies. It will help you in being specific and focused and will prevent you from overspending.
There are a few essentials to throw a great birthday party, include planning for food, decoration and entertainment. When it comes to the entertainment remember 'cheap entertainment is rarely good and good entertainment is rarely cheap!'
Choosing the right menu
You can go for a buffet arrangement of food if you have a large number of guests. Restaurants and clubs even offer discounts on the buffet dinner for large entries. It will be  pretty inexpensive compared to a la carte menu so, it will fit into your budget easily. You can serve snacks and drinks as the welcoming appetizer too.
Decorations
You can decorate your party area in any way you want. Many restaurants, hotels and clubs offer a decoration facility with discount rates, so you can avail that too or if you are throwing a party at your house, then you can incorporate led lights, Christmas lights, beautiful wall hangings, roof hangings, balloons and a lot more.
birthday party entertainment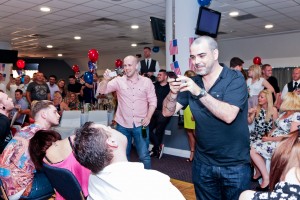 For entertainment purposes, you can have a lot of options, something a simple as the tried and tested disco or you could be more adventurous and have a band and / or a comedy hypnotist show or even the power of the mind show.
If you are seeking to hire a mind reader and / or a stage hypnotist then Adam Night is the best choice for you. Adam Night is a top professional mind reader and mentalist and is also the number 1 comedy hypnotist. Owing to his extensive experience of more than 35 years, Adam Night stands out as one of the top comedy hypnotist entertainers.
birthday party entertainment
If you hire Adam Night for your birthday party entertainment, then you can avail yourself of the best investment of money in terms of quality of performance and entertainment value.