Wedding Entertainment Ideas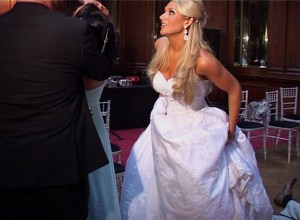 Wedding entertainment ideas – If you are interested in booking unique entertainment for your wedding reception, Then we suggest that you to try a comedy hypnosis show for your wedding. There are many benefits to using the comedy stage hypnotist show that make Adam Night the number one choice for you.
Adam night is very happy to offer a bespoke service and openly discuss all your requirements with you for your wedding entertainment.
This means that any special details or requirements are fully discussed and attended to.
This show does not solely have to be after dinner entertainment at your wedding, It can be for stag and hen nights, birthday parties corporate events, pubs, clubs, universities and colleges.
Why Book a Hypnotist?
If you want some light entertainment and are looking for the best alternative to comedy waiters or a stand-up comedy act, our stage hypnotist show may just be right for you.
Here are some of the most significant reasons to book a hypnotist:
Excellent Entertainer- He is fast, funny and versatile in his performance.
He is also more than happy to customize the show to complement your audience.
Exceptional valuable for Money.
He will be a  unique entertainer for your wedding.
Years of Experience- The smoothest and the best experience is provided just for your guaranteed satisfaction.
Fully Insured– Due to the reason that being fully insured is a legal requirement; this also brings you a peace of mind.
wedding entertainment
If you decide to book a hypnotist for your wedding reception, it will be a unique experience for all of the guests. This is a very powerful and unique form of entertainment that is exceptional value for money. The performance will include lots of humour and audience participation.
Your wedding is a very special day, a day you only get one chance to get right. It is important that you book an entertainer that has the right experience and qualifications for the job.
There are many stage hypnotists out there with varying levels of ability and experience, but quite frankly, some of them are just not up to the job and some are just not funny.
Like every profession, lots of people say they can do the job but some are not up to it and take on more than they can chew. When you book a hypnotist do your research first, go to someone like Adam Night, someone who can back up what they say with experience, testimonial and videos of what they do.