College / University Hypnotist Show
Freshers Hypnotist, college hypnotist, University hypnotist show
Is your freshers week entertainment  summer ball entertainment or upcoming college event missing the so called wow factor? The aim of any college or university entertainment extravaganza should be for you to have people on the edge of their seats throughout the experience. Moreover, what really rivets university and college audiences in particular, is humor and especially participatory comedic experiences.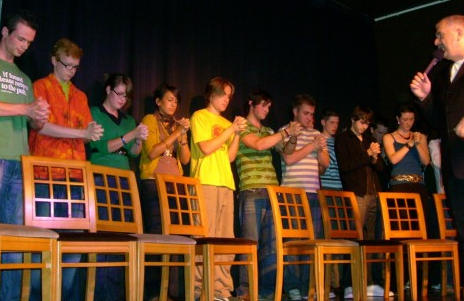 A University Hypnotist Show & Comedy Experience like no Other
As a comedy hypnotist with several years experience thrilling university and college hypnotist show audiences, Adam Night has become a regular on freshers week entertainment and college circuits throughout the UK.
From mind reading to stage hypnotist performances which have put Adam at the center of national and international media spotlights, audiences simply never fail to be wowed and fascinated by comedy hypnotism experiences which really aren't like any other.
A Professional Performer With few if any Legitimate Contemporaries
Unlike other stage hypnotists and mentalists, Adam Night has a total stage experience which spans over 35 years enthralling audiences and refining the quality of the entertainment he provides. Adam's business isn't just to make your freshers week entertainment go off with a bang. Rather, Adam strives in every performance he gives to provide comedic and entertainment value which will be the chief topic of conversation long after the final curtain call.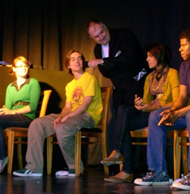 Literally a Night like no Other
Are you ready to be spellbound? Are you ready to have your audience erupt into riotous cheer and applause as your university or college hypnotist show draws to a close? As well as having refined his comedic talent for longer than most other performers, Adam is regularly celebrated as a leading corporate and wedding entertainer. In like manner, Adam is passionate about his profession and regularly gives lectures on the subject of hypnotism and the susceptibility to suggestion of human consciousness to various academic institutions.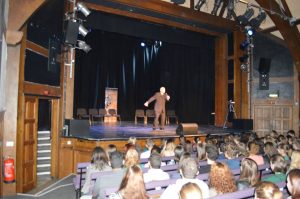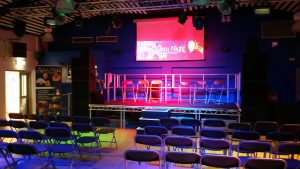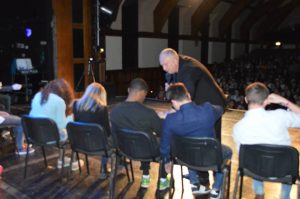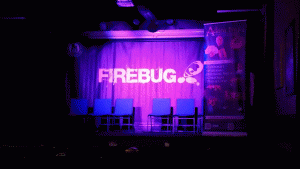 Enquire Today 
Adam Night provides truly first class stage and comedy hypnotist entertainment. In fact, the only reason which you might ever have for not being 100% satisfied is if you can't actually book Adam for when you need him. In this case, make sure to check Adams availability today by getting in touch directly.