History of Hypnosis
The stage hypnotist show has long been popular with social event and evening entertainment event planners. In fact, almost everyone can name their favourite television stage hypnotist and almost just as many people have applauded a comedy hypnotist at some point, either at a gala event evening or at a holiday or wedding event venue.
However, the stage hypnotist hasn't always been associated with just high-quality entertainment. Rather, from the Hindu Vedas, (the oldest books in the known world) to the magic books of ancient Egypt, hypnosis was originally associated with the mythic tradition of the conjurer, occult magic and even many pseudo-religious practices.
Don't worry, though, today's comedy hypnotist shows rarely seek to conjure giggles via communing with spirits. Instead, since the rise of the age of reason in the late 18th century, hypnosis has been moved from the dark annals of fear and mysticism and been increasingly studied scientifically.
Of course, the scientists of the day in the late 18th century never really wanted to study hypnotism. The only problem was (and is) that hypnotism works and, therefore, necessitates scientific understanding.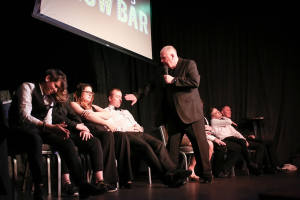 The Rise of the Stage Hypnotist & Hypnosis as a Form of Therapy
Because of the ever increasing scientific understanding of hypnosis, those looking to book a stage and/or comedy hypnotist for an upcoming event needn't have to worry about meddling with the unknown. Rather, contemporary hypnosis is not only regarded as inherently safe but is used today in many areas of therapeutic psychology and counseling.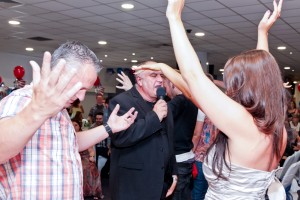 Book  a hypnotist today
Are you looking to include a stage hypnotist performance as part of your upcoming event schedule?
Adam Night is both an entertainer and hypnotherapist. Adam's knowledge and practice of hypnotism subsequently extends far beyond that of many other stage based performers. In fact, although the Adam Night experience is often copied by lesser adept entertainers it is never surpassed. Hence why Adam is a long-standing member of the council of F.E.S.H. (the Federation of Ethical Stage Hypnotists) and has featured on many leading national and international television networks.